Browsing articles tagged with " trend"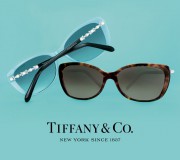 Intrinsically and beautifully crafted and hand polished, TIFFANY designer sunglasses are the top of its kind that the likes of Audrey Hepburn and Jaqueline Kennedy Onassis was adorned by these TIFFANY designer sunglasses.  With the release of its chic designer sunglasses collection , TIFFANY designer sunglasses are deserve by anyone who absolutely wants stunning and unique designer sunglasses. Style for true visionaries.  See more little luxuries we love:   www.shadesemporium.com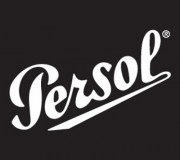 Persol are regarded as a product of advance technology in eyewear development correcting the glare to normal to avoid eye irritation and injuries, and preventing the damaging rays of Ultra Violet radiation are all what Persol aimed for in his designs. His ingenuity succeeded and deserved the efforts he has done resulting to a genuine but abridges fashion design of eyeglasses.   Persol, the Italian luxury eyewear brand, has been known for its elegance and […]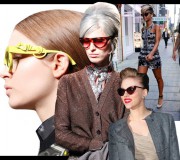 Cat eye glasses are a shape of women's and sometimes men's eyewear. They have an up sweep at the outer edges where the arms (typically referred to as temples) join the frame front. Why We Love Cat-Eye Sunglasses? "Everything in fashion goes in cycles."Cat-eye sunglasses originate from glasses of the same name. A popular trend in the '50s and '60s, they are associated with glamorous vintage fashion.  The cat eye shape has been making a comeback in […]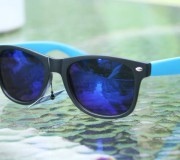 These ones got their name from the movie 'Terminator' because Arnold wore them then. Some also called them Aviators but these have more of a boxed frame unlike Aviators. The first time I watched the Terminator there were a couple of things that struck fear into my heart. The first was the line delivered by Kyle Reese… "It can't be bargained with. It can't be reasoned with. It doesn't feel pity, or remorse, or […]
Aviators have been around for decades and yet they're still as stylish as ever. The unisex, universally-flattering sunglass shape has consistently captured pop culture style moments. Tom Cruise wore a pair for the 1986 film Top Gun and  Daniel Craig's James Bond favored the style. And today, tastemaker Victoria Beckham routinely steps out in the shades. Trend: Aviators Aviators are universally flattering—they look good on everyone. This style also gives off that easy breezy summertime vibe. Pair yours with earthy […]
Always Wear Sunglasses UV radiation can hurt your eyes just like it does your skin. Effects add up and can cause problems like cataracts, cornea burns, and even cancer of the eyelid. Whenever you're outside — even on cloudy days — wear sunglasses or contacts that block 99% to 100% of UV-A and UV-B rays. Protective lenses don't have to be expensive, just check the label. Hats block exposure, too. Snow, water, sand, and concrete […]
Maria Grazia Chiuri and Pierpaolo Piccioli have written a new syntax of style for Valentino based on precise lines and balanced contrasts. They blend famous looks with hard, metallic inserts that create iconic details.  The eyes are the stars: barely veiled by transparent lenses, they are gracefully and charmingly accentuated by the strong brow-line. This compact silhouette harmoniously blends curves and angles. A fine line of chromed metal runs along the top of this distinctive, sleek […]
This fan blew our mind with his Wayfarer featured optical illusion.
Ray-Ban is proud to present the RARE PRINTS special series. As you can guess from the name, these are no ordinary sunglasses. This special series collection combines colorful new patterns with the original Wayfarer design. For each Rare Prints collection, we collaborated with some of the world's top print makers and asked them to design a poster inspired by a unique pattern. Those prints went on to inspire six one-of-a-kind films where the artwork come […]