Browsing articles tagged with " Protection"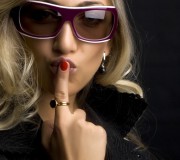 Here we share some facts about my favorite brand-Its Prada Sunglasses When Mario Prada founded his business in Milan, Italy in 1913, it made leather goods and steamer trunks. Strictly opposed to women taking part in business, he had no choice but to leave his company to his daughter. Now under the leadership of his granddaughter Miuccia, the business Prada founded has gone from a cult favorite handbag maker to a major player in the high-fashion […]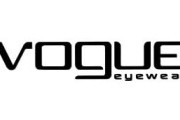 Vogue eyewear are eminent. Young generation of Vogue sunglasses patrons, prefer vague frames in the first place. Vogue frames cater to its clients all the essence, comfort, convenience and eye protection that a Vogue eyewear can bring to them. These Vogue's qualities are helpful agents in uplifting the personalities and esteem of different cultural groups of people. At present Vogue fashionable eyewears has made sense and are popularized both by the general public and the […]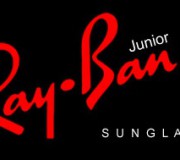 Ray Ban Junior brand of eyeglasses is the universal best – seller brand for kids. The eyewear is of extraordinary quality combined with a youth free style great for kids and feature lenses with 100%protection against UV light rays. A well known American brand since 1937, Ray Ban cater caters to the youngster and kids sunglasses style option from their wide variety of lives for the children to choose and available and to reasonable prices.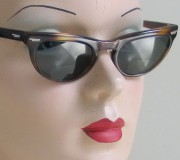 Ultraviolet radiation is present in sunlight. The Sun Rays can cause serious damage to your eyes, so it's important to protect them. UV rays can damage your skin, but also harm for your eyes. The Sunglasses should block 100 percent of Ultraviolet Rays and also absorb most HEV rays. Frames with a close-fitting wraparound style provide the best protech because they limit how much stray sunlight reaches your eyes from above and beyond the periphery […]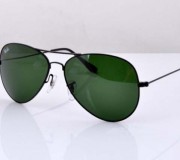 Do you believe that choosing the suitable set of shades is easy? Well, no it is not. There are lots of points that you need to take into account before you pick up your new set of shades. Check out the selling price, the level of Ultra violet coverage, the shape of your face, and also the recent style. When you are looking for a brand new pair, those are some of the elements which […]
Unprotected exposure to the sun's ultraviolet (UV) rays can increase the risk of developing cataracts and damaging the retina, which could lead to total blindness. UV damage is cumulative, so the longer your eyes are exposed to UV radiation, the greater the risk of developing conditions such as macular degeneration later in life. However, it's never too late to begin protecting the eyes from the sun's harmful rays. Here are the top 5 ways to […]