Browsing articles tagged with " luxury"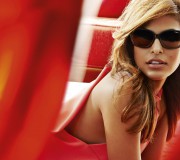 If someone need high-performance eyewear that also looks great, Vogue designer sunglasses are what you're looking for. Designed for active outdoor lifestyles, Vogue offers wearers an ideal blend of function and fashion, with many different technologies that protect wearers' eyes and enhance visibility in certain situations. Vogue's devotion to technical details alongside exciting designs makes it a top choice for both men and women. Technical Prowess And Fashion Know-How When it comes to style, many […]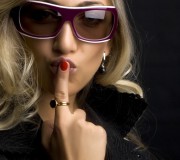 Here we share some facts about my favorite brand-Its Prada Sunglasses When Mario Prada founded his business in Milan, Italy in 1913, it made leather goods and steamer trunks. Strictly opposed to women taking part in business, he had no choice but to leave his company to his daughter. Now under the leadership of his granddaughter Miuccia, the business Prada founded has gone from a cult favorite handbag maker to a major player in the high-fashion […]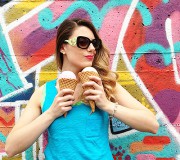 Prada sunglasses are the leading designs of eyewear at present. Ever dynamic, Prada designs always surpassed its counterpart in the field of optic technology. Pradas wrap around lenses and their signature designs of bold and pearly shades give Prada a distinction from other brand that can never be questioned. Prada? Yeah, it signifies prestige in eyewear craftsmanship. Prada Designer Eyeglasses When Mario Prada founded his business in Milan, Italy in 1913, it made leather […]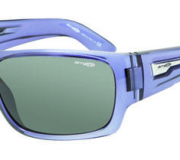 Arnette designer sunglasses had been into making and designing sunglasses based on the customer's specification and taste and the designer is amused in accomplishing such task. Also a reason why the Arnette creative Exchange System (ACES) has been launched to provide clients the freedom to choose their sunglasses parts and frames that will fit their moods and styles. In either changing the shades and colors to improve your facial outlook and fit, ACES was into […]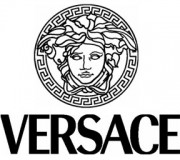 With almost more than three decades of leading and paving way in the eye wear fashion industry, VERSACE will always keep you in style and fashion through its designer eyeglasses. The mythological logo of Medusa head on the hinge will easily catch one's attention that you are on VERSACE. With the glamour it denotes anyone wearing VERSACE designer eyeglasses will always give a hint of elegance and luxury to anyone who will see it.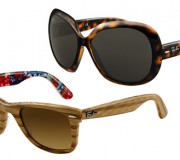 If dermatologists ran the world (or Bloomingdale's), you'd only be able to buy wraparound sunglasses. But they don't. And it's not the '80s. Thank God. But some shades can make your skin more vulnerable to sun damage—and others (OK, not wraparounds) offer extra protection. Don't bring your aviators to the beach. I know, I know, it's sad. But the metal frames on most aviators "reflect sunlight on the tops of the cheeks, causing them to […]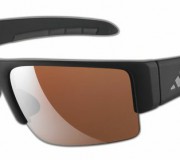 You see the entire world with your beautiful eyes. How much care do they need? Do you wear sunglasses just to look fashionable? The fundamental reason is to protect your eyes from the bright sunlight. But, is this the only reason you wear them? Definitely not. First of all, yes, you must wear sunglasses to protect your eyes from the sun. You take good care of your skin, your hair, your feet, but what about […]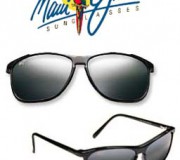 If you dream of livin' the life in the 1961 hit song "The Wanderer"—never in one place and roaming from town to town—then here's your chance to step out in style with Maui Jim's latest pair of shades, fittingly named after that very tune. Designed for cruising, these retro rectangular aviators strut glossy tortoise, horn and jet black overlays that dress up contrasting Monel nickel-silver frames for sleek vintage appeal. To boot, these super lightweight […]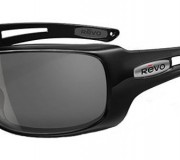 Revo was founded in 1985 and Revo quickly became a global eyewear company and brand known as the leader in polarized lenses technology. Revo sunglasses developed by NASA as solar protection for satellites. With the maximum protection that Revo Sunglasses offers, clients can have optimal visual usage. The optimal visual qualities that Revo Sunglasses has, clients can have the ability to use it in its maximum potential. Aside from those two main selling points of […]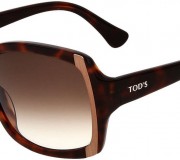 Tod's Group is an Italian company which also produces luxury shoes and other leather goods, and is presided over by businessman. In 1920 they started the shoe making business out of a basement and turn into a factory that started manufacturing shoes for American department stores in 1970 and went on to create brands of life style named Tod's. With the classic Italian artisanship, Tod's Group and Marcolin Group were able to produce the finest Italian […]