Browsing articles tagged with " Eye Protection"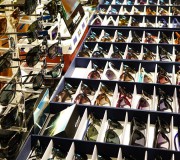 By now, we all know how important it is to protect our skin from sun damage, but how often do we consider our eyes? In a study this year, the Vision Council of America found that 40 percent of U.S. adults don't wear sunglasses at all, and 44.7 percent of women don't look for health- or safety-related information when purchasing sunglasses. Alarming stats, given that long-term sun exposure of the eyes can lead to photokeratitis, cataracts, […]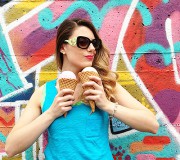 Prada sunglasses are the leading designs of eyewear at present. Ever dynamic, Prada designs always surpassed its counterpart in the field of optic technology. Pradas wrap around lenses and their signature designs of bold and pearly shades give Prada a distinction from other brand that can never be questioned. Prada? Yeah, it signifies prestige in eyewear craftsmanship. Prada Designer Eyeglasses When Mario Prada founded his business in Milan, Italy in 1913, it made leather […]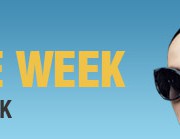 "Use Our Sunglasses as Multipurpose..!!" Sunglasses not only protect us from the harsh rays of the sun, but can also affect our mood and well-being, a new study says. It has a lot to do with the negative effects of frowning. Sunglasses are an accessory prevalent across all ages, races, and regions of the country. Celebrities often draw sarcastic comments for their tendency to wear their shades indoors. Why do Celebrities wear Sunglasses even when it's not […]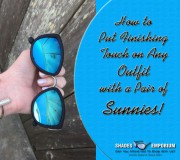 Are you in the market for a new pair of designer sunglasses this winter? If you are looking for designer sunglasses but are unsure which brand name is right for you. Now you can finally have the brand-name "Shades" that complete your image, without paying high retail prices, and without spending hour's online searching site after site. That's because we've designed an online store where you can find all the authentic, brand name shades you […]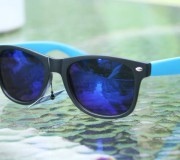 These ones got their name from the movie 'Terminator' because Arnold wore them then. Some also called them Aviators but these have more of a boxed frame unlike Aviators. The first time I watched the Terminator there were a couple of things that struck fear into my heart. The first was the line delivered by Kyle Reese… "It can't be bargained with. It can't be reasoned with. It doesn't feel pity, or remorse, or […]
Super brand of sunglasses has initiated transition in acetate technology for eyewear by its introduction of multi – color faceted sunglasses which impacted an initial boom in 2007. Super brand is a pioneer in the manufacturer of a complete array of colorful eyewear coupled with a high advance technology in its production process. Super sunglasses are therefore a result of super standard materials and workmanship. Determined to produce eyewear with guaranteed super protection of eyes […]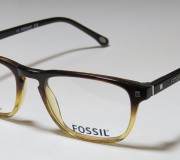 Fossils frames and accessories offered wide diversified colors, patterns and superior quality of product. Fossil prescription eyewear is a good choice for the modern and flexible man and women because of its elegant and stylish design. Fossils eyewear is available in your favorite eyewear store worldwide infact you can order it online so grab it now.  
Some people believe sunglasses are not necessary during the Winter. But the fact is, just because it's cold and there are less hours of sun, doesn't mean the UV rays aren't there! The danger of damaging your eyes with UV rays is especially high in the mountains. The higher the altitude, the less protection you get, so your eyes suffer more than at sea level. Each 2,300 feet of altitude the sun damages increment 15%. […]
Folks have been taught to slather on sunscreen, slip on a shirt and clap a hat on their heads to protect their skin from the sun's harmful ultraviolet rays. That's all good. But eye doctors say, not adding a pair of good sunglasses to the ensemble still leaves people at risk. Ultraviolet, or UV, rays can cause significant damage to unprotected eyes, resulting in a number of illnesses and disorders that can rob people of […]
Some sports have documented standards for recommended eye protection. Such standards have been established by the American Society of Testing & Materials (ASTM Standard F803). They currently have standards for the following sports: • Racket Sports • Baseball • Basketball • Lacrosse • Field Hockey If you don't see your sport listed below, it's recommended that you choose eyewear certified for racket sports. Recommended Eye Protection by Sport The American Academy of Ophthalmology […]