Browsing articles tagged with " celebrity"
Fendi, founded in 1925, first made its name as a maker of leather and fur goods. Now it is one of the leading fashion houses, creating fresh, exciting accessories and apparel. With legendary designer Karl Lagerfeld acting as creative director, Fendi continues to walk on the wild side in all its designs, including its line of chic designer sunglasses. Design Highlights: Fendi Sunglasses Fendi sunglasses offer an edgy take on classic Italian glamour. For women, […]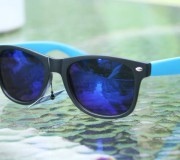 These ones got their name from the movie 'Terminator' because Arnold wore them then. Some also called them Aviators but these have more of a boxed frame unlike Aviators. The first time I watched the Terminator there were a couple of things that struck fear into my heart. The first was the line delivered by Kyle Reese… "It can't be bargained with. It can't be reasoned with. It doesn't feel pity, or remorse, or […]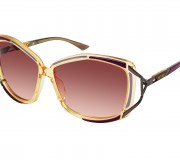 Missoni sunglasses are so many and besides of its latest model eyewear, missoni design are advance compared to the generally accepted designs of these days exquisite Missoni is well known for its diversified colors and patters in its design to suits the liked necessity of the client. Smooth and elaborate, this latest and contemporary eyewear of Italy is judges by their wearer. Dark and fashionably protect your eyes from harmfull ultra bright violet rays.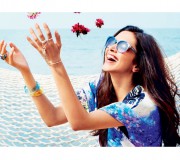 Vogue eyewear are eminent. Young generation of Vogue sunglasses patrons, prefer vague frames in the first place. Vogue frames cater to its clients all the essence, comfort, convenience and eye protection that a Vogue eye wear can bring to them. These Vogue's qualities are helpful agents in uplifting the personalities and esteem of different cultural groups of people. At present Vogue fashionable eye wears has made sense and are popularized both by the general public […]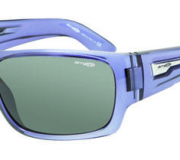 Arnette designer sunglasses had been into making and designing sunglasses based on the customer's specification and taste and the designer is amused in accomplishing such task. Also a reason why the Arnette creative Exchange System (ACES) has been launched to provide clients the freedom to choose their sunglasses parts and frames that will fit their moods and styles. In either changing the shades and colors to improve your facial outlook and fit, ACES was into […]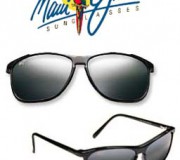 If you dream of livin' the life in the 1961 hit song "The Wanderer"—never in one place and roaming from town to town—then here's your chance to step out in style with Maui Jim's latest pair of shades, fittingly named after that very tune. Designed for cruising, these retro rectangular aviators strut glossy tortoise, horn and jet black overlays that dress up contrasting Monel nickel-silver frames for sleek vintage appeal. To boot, these super lightweight […]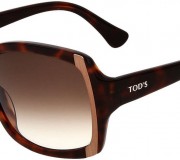 Tod's Group is an Italian company which also produces luxury shoes and other leather goods, and is presided over by businessman. In 1920 they started the shoe making business out of a basement and turn into a factory that started manufacturing shoes for American department stores in 1970 and went on to create brands of life style named Tod's. With the classic Italian artisanship, Tod's Group and Marcolin Group were able to produce the finest Italian […]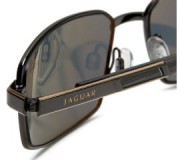 The Jaguar sunglasses are specifically intended and dynamically searched for the "executive man". Jaguar is geared towards designing off sizes and athletic models sunglasses ideal for junior executives of both sexes. Each design reveals a variety of amiable colors shape, elegance and durability. Made of metal frames with titanium and logo, these collections are tested for comfort; wear with polarized lenses s for comfort. A Jaguar's designers pride.