Ray ban Sunglasses – Never Hide

An article by Lucy

No Comments
Timeless shapes of Ray Ban Sunglasses have always been on trend and are never been out of fashion because it is always with quality, exceptional value, and style. Classic Ray Ban Sunglasses' timeless shapes always attract clients not only of its high quality but also trendy style that does not only fit the oldies but the youngsters as well. Ray Ban Sunglasses on hand will always look good as well as work good for anyone.
History
Ray-Ban is a brand of sunglasses and eyeglasses founded in 1937 by American company Bausch & Lomb. The brand is best known for their Wayfarer and Aviator styles of sunglasses. In 1999, Bausch & Lomb sold the brand to the Italian Luxottica Group for a reported $640 million.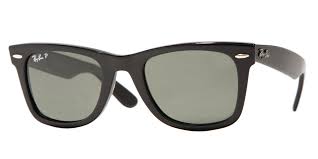 Used by Celebrity
Throughout the '50s and '60s the Ray ban Wayfarer sunglasses were the choice of various musicians such as Bob Marley to Bob Dylan. So many Hollywood celebrities used now in movies and for personal   as- Britney, Tom Cruise, Emma Watson, Drew Barrymore, Selena Gomez and many more.
Type of Lenses used in sunglasses 
B-15 XLT lenses
G-15 XLT lenses
Polarized lenses
Photo-chromic lenses
Gradient lenses
Flash lenses