Browsing articles in "Sunglasses"
Are you ready to celebrate Cinco de Mayo? In between all the tacos and the guacamole, don't forget about sun protection: sunscreen and sunglasses! Make the latter cool and colorful as can be, inspired by Mexican culture: 1. The celebration of Cinco de Mayo wouldn't be complete without wild, brightly colored flowers everywhere! So it's safe to wear them on your sunglasses these days! The floral Kate Spade sunglasses are an excellent choice that you'll […]
British models Neelam Johal, Matilda Lowther and Malaika Firth wearing silk London trench coats in stormy shades of blue, grey and pink Under the creative direction of Christopher Bailey, the campaign was shot by Mario Testino Music: 'Man on the Moon' by Jake Bugg http://youtu.be/wcXUGOjCj9g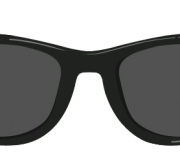 Everybody wants to own a flashy and chic wayfarer, sported by their beloved celebrities over the world. The wayfarer sunglasses have a very rich and popular history amongst the crowds, and after a few years of anonymity, have emerged again as the most desirable pair of sunglasses for every man and women. The wayfarer style is now here to stay and become the evergreen chic design, which will add a distinct element of elegance and […]
Latest designer sunglasses provided by shadesemporium are made up of good-quality material and these come in various sizes..http://www.shadesemporium.com/
The Medusa medallion is decorated with tone-on-tone enamels which recall the Vanitas pendant of Versace's iconic it bag. A frame with soft lines, slightly cat-eye shaped, for these elegant acetate sunglasses. Extraordinarily-made details enhance this model and make it one of […]
STYLE AND CLASSICISM, CRAFTSMANSHIP AND SOPHISTICATED INNOVATIVE DETAILS SHOP NOW Giorgio Armani's style has a universal and timeless language born from precision that is never sterile but the result of a constant and tireless quest for pure and natural lines. Essential and surprising shapes for glasses that impress thanks to the quality of innovative materials and perfect craftsmanship. Shop Giorgio Armani
When given the choice between Hello Kitty and Barbie, my 7-year-old self would reach for the Japanese cat automatically. Kitty's extensive wardrobe rivaled that of the blonde doll, plus she had an awesome rabbit sidekick named My Melody. As an adult, it's hard to justify owning a stuffed toy or any trinket featuring her likeness. But the cool kids behind Super eyewear collaborated with Sanrio on a pair of cat-eye sunglasses that give a subtle […]
Always Wear Sunglasses UV radiation can hurt your eyes just like it does your skin. Effects add up and can cause problems like cataracts, cornea burns, and even cancer of the eyelid. Whenever you're outside — even on cloudy days — wear sunglasses or contacts that block 99% to 100% of UV-A and UV-B rays. Protective lenses don't have to be expensive, just check the label. Hats block exposure, too. Snow, water, sand, and concrete […]
Maria Grazia Chiuri and Pierpaolo Piccioli have written a new syntax of style for Valentino based on precise lines and balanced contrasts. They blend famous looks with hard, metallic inserts that create iconic details.  The eyes are the stars: barely veiled by transparent lenses, they are gracefully and charmingly accentuated by the strong brow-line. This compact silhouette harmoniously blends curves and angles. A fine line of chromed metal runs along the top of this distinctive, sleek […]
This fan blew our mind with his Wayfarer featured optical illusion.