Browsing articles in "News"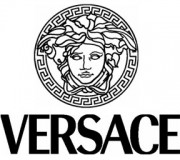 With almost more than three decades of leading and paving way in the eye wear fashion industry, VERSACE will always keep you in style and fashion through its designer eyeglasses. The mythological logo of Medusa head on the hinge will easily catch one's attention that you are on VERSACE. With the glamour it denotes anyone wearing VERSACE designer eyeglasses will always give a hint of elegance and luxury to anyone who will see it.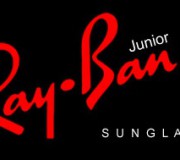 Ray Ban Junior brand of eyeglasses is the universal best – seller brand for kids. The eyewear is of extraordinary quality combined with a youth free style great for kids and feature lenses with 100%protection against UV light rays. A well known American brand since 1937, Ray Ban cater caters to the youngster and kids sunglasses style option from their wide variety of lives for the children to choose and available and to reasonable prices.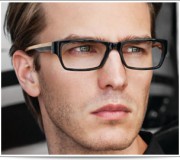 Does the glare of the sun cause you to squint and strain your eyes? Do your eyes sometimes get tired when you're outside? Do you sometimes have trouble seeing objects when the bright sun is shining? Transitions lenses are clear indoors and at night but automatically adjust their level of tint to changing light conditions outdoors. They provide visual comfort and quality at any and every moment, helping you to see better today. Also knows […]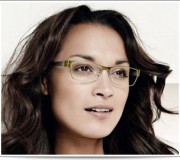 Why Progressive Lenses? While all of us would like to feel eternally young when you reached the age of 40 or so the need for the dreaded "B" word (bifocal) will eventually be mentioned by your eye care doctor. The baby-boomer generation is maturing but mature doesn't have to mean "old". Progressive Lenses are bifocals without a line which allows patients the ability to focus from distance to near without having to take the glasses […]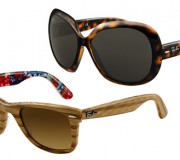 If dermatologists ran the world (or Bloomingdale's), you'd only be able to buy wraparound sunglasses. But they don't. And it's not the '80s. Thank God. But some shades can make your skin more vulnerable to sun damage—and others (OK, not wraparounds) offer extra protection. Don't bring your aviators to the beach. I know, I know, it's sad. But the metal frames on most aviators "reflect sunlight on the tops of the cheeks, causing them to […]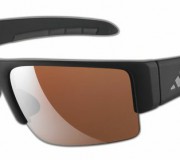 You see the entire world with your beautiful eyes. How much care do they need? Do you wear sunglasses just to look fashionable? The fundamental reason is to protect your eyes from the bright sunlight. But, is this the only reason you wear them? Definitely not. First of all, yes, you must wear sunglasses to protect your eyes from the sun. You take good care of your skin, your hair, your feet, but what about […]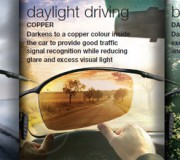 Drivweaer's three different stages have all been designed to maximize tghe eve's natural abilities in each of the different light conditions encountered both outside indirect light and behind the windshield of a car. First , there was eyewear. then, there was sunwear. Now there is Drivewear, the first lens designed specifically to meet the unique visual demands of the driving task. Drivewear lenses uniquely combine two of the most advanced technologies found in the eyeglass […]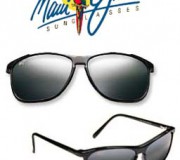 If you dream of livin' the life in the 1961 hit song "The Wanderer"—never in one place and roaming from town to town—then here's your chance to step out in style with Maui Jim's latest pair of shades, fittingly named after that very tune. Designed for cruising, these retro rectangular aviators strut glossy tortoise, horn and jet black overlays that dress up contrasting Monel nickel-silver frames for sleek vintage appeal. To boot, these super lightweight […]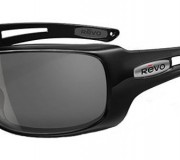 Revo was founded in 1985 and Revo quickly became a global eyewear company and brand known as the leader in polarized lenses technology. Revo sunglasses developed by NASA as solar protection for satellites. With the maximum protection that Revo Sunglasses offers, clients can have optimal visual usage. The optimal visual qualities that Revo Sunglasses has, clients can have the ability to use it in its maximum potential. Aside from those two main selling points of […]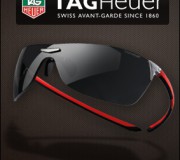 Tag Heuer is a Swiss manufacturing company and designs mobile phone, eyewear, watches and fashion accessories. In 1962, Heuer became the first Swiss watch maker in space. In 2013, Tag Heuer celebrated the 50th anniversary of the Carrera and In 2007, Tag heuer won the iF product design award for its Monaco Calibre 360 LS Concept Chronograph. The company Also markets a line of men's stuffs like wallets, belts, bags, jackets, bracelets and cuff-links. Tag […]