Browsing articles in "Fashion"
Christian Dior sunglasses lines were updated to grasp the new innovative style in eyeglasses collection. It manifests high caliber eyeglasses designs with frame fronts exhibiting a plain a plain metal and assorted frames. The company pledge to cater to the costumers the cream of the produce in the most ideal prices ever that the management can offer. Sort he company's displays and identify the most gorgeous Christian Dior sunglasses attainable at the most reasonable cost. […]
Your optical prescription is an important document that helps lab technicians understand how to make and size your eyeglasses and sunglasses so that your vision is properly corrected. However, since it's used by technicians, it's full of technical jargon and abbreviations. If you're struggling to understand your prescription, the following is an explanation of the most common terms found on an optical prescription. First, the most common question people ask is: AM I NEAR-SIGHTED OR […]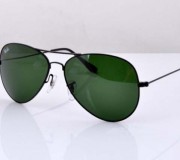 Do you believe that choosing the suitable set of shades is easy? Well, no it is not. There are lots of points that you need to take into account before you pick up your new set of shades. Check out the selling price, the level of Ultra violet coverage, the shape of your face, and also the recent style. When you are looking for a brand new pair, those are some of the elements which […]
Super brand of sunglasses has initiated transition in acetate technology for eyewear by its introduction of multi – color faceted sunglasses which impacted an initial boom in 2007. Super brand is a pioneer in the manufacturer of a complete array of colorful eyewear coupled with a high advance technology in its production process. Super sunglasses are therefore a result of super standard materials and workmanship. Determined to produce eyewear with guaranteed super protection of eyes […]
Gucci is a big name in eyewear technology, manufacturing sunglasses based from popular designs to contemporary and classical styles. The company's sunglasses are a collection of numerous excellent items from plastic to metal frames in a variety of colors pleasing to the eye with Gucci logo. Sunglasses by Gucci also feature a protection from potent UVA/UVB rays. Gucci sunglasses are unique products with elegant Gucci case.  http://www.shadesemporium.com/sunglasses/Womens/Gucci
Jean-Francisco Rey in South of France is a signature designer with expertise in avant-grade sunglasses and other original collections. A renowned world class eyewear designer, designs has stood the test of time. His frames with conventional edge are a favorite of both sexes. Varieties featured are also female inspired designs, unique details are those artistic pattern cut by laser subtle shades. http://www.shadesemporium.com/sunglasses/JF-Rey/JFSShuss
Moschino eyewear? If you wear sunglasses, you cannot afford exhilaration that no amount of money can fill. Speaking of quality, the focus of the eyewear business has been pouring in a Moschinos sunglasses. Take pride than and pay homage to Moschino. http://www.shadesemporium.com/sunglasses/Womens/Moschino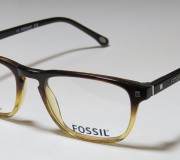 Fossils frames and accessories offered wide diversified colors, patterns and superior quality of product. Fossil prescription eyewear is a good choice for the modern and flexible man and women because of its elegant and stylish design. Fossils eyewear is available in your favorite eyewear store worldwide infact you can order it online so grab it now.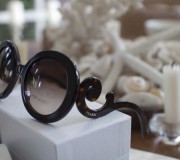 Prada sunglasses are the leading designs of eyewear at present. Ever dynamic, Prada designs always surpassed its counterpart in the field of optic technology. Pradas wrap around lenses and their signature designs of bold and pearly shades give Prada a distinction from other brand that can never be questioned. Prada? Yeah, it signifies prestige in eyewear craftsmanship.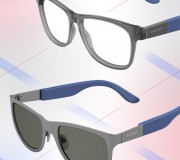 Celebrating the everlasting impact of denim, chambray and indigo, Tommy Hilfiger's "True to the Blue" capsule collection showcases hues and finishes reminiscent of the brand's all-American heritage. Boasting subtle ombré blue washes combined with chambray-like textures, these frames define an identity that reflects Tommy Hilfiger's very own passion for denim as a style essential. Topped off with pops of gray washes, bold color blocking, tinted and gradient lenses, and retro-inspired round and wayfarer silhouettes, these glasses […]