Browsing articles in "Fashion"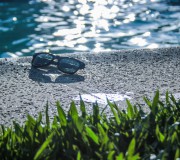 You see the entire world with your beautiful eyes. How much care do they need? Do you wear sunglasses just to look fashionable? The fundamental reason is to protect your eyes from the bright sunlight. But, is this the only reason you wear them? Definitely not. First of all, yes, you must wear sunglasses to protect your eyes from the sun. You take good care of your skin, your hair, your feet, but what […]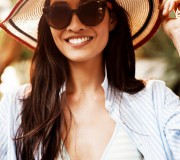 Tommy Hilfiger Sunglasses Tommy Hilfiger designer eyeglasses mostly have Zyl frame front, spring hinges for a customized fit, and adjustable nose pads would truly make someone that is on the cutting edge ready to face the demands of the modern world. Hip, classy, cool, comfortable, and trendy are what Tommy Hilfiger designer eyeglasses offer to anyone that is classic and yet modern, trendy and yet responsible looking individual. So anyone who wants to enhance and […]
Arnette Sunglasses Stick-Up. Hold-Up. Slammer. Rage. This isn't a description of an action movie; it's design names used by Arnette Sunglasses. This cutting-edge brand of designer sunglasses makes extreme designs for extreme lifestyles. Snowboarders, BMX riders, surfers and skateboarders are the target audience for Arnette sunglasses. If you feel the need for speed, you might be a target too.  Arnette designer sunglasses had been into making and designing sunglasses based on the customer's specification […]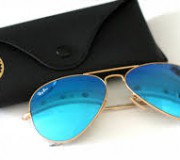 Ray-Ban Timeless shapes of Ray Ban Sunglasses have always been on trend and are never been out of fashion because it is always with quality, exceptional value, and style. Classic Ray Ban Sunglasses' timeless shapes always attract clients not only of its high quality but also trendy style that does not only fit the oldies but the youngsters as well. Ray Ban Sunglasses on hand will always look good as well as work good for […]
Bifocals and trifocals lenses have been around for many years to help us over age 40 deal with the normal age-related loss of near vision. History Of Bifocals and Trifocals Benjamin Franklin, the early American statesman and inventor, is credited with creating the first multifocal lense for eyeglass. Prior to Franklin's invention, anyone with presbyopia had to carry two pairs of eyeglasses — one for seeing distant objects and one for seeing up close. Sometime around […]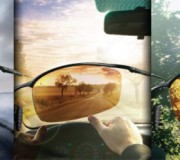 The glare of Sun causes squint and strain to eyes. Long term Sun's exposure of the eyes causes a lot of problems such as cataract, macular degeneration and cancer of the eyes surrounding the skin. Yes, it is true sunglasses are now more than an accessory or fashion statement. They have become a need now. Good news is that the eye wear brands are adjusting according to the needs of the people. Using tinted lenses without UV protection is […]
Christian Dior sunglasses lines were updated to grasp the new innovative style in eyeglasses collection. It manifests high caliber eyeglasses designs with frame fronts exhibiting a plain a plain metal and assorted frames. The company pledge to cater to the costumers the cream of the produce in the most ideal prices ever that the management can offer. Sort he company's displays and identify the most gorgeous Christian Dior sunglasses attainable at the most reasonable […]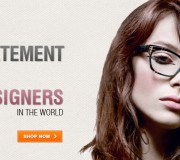 Shades Emporium would offer people with 100% authentic brand-name sunglasses at reasonable prices.  Shades Emporium, always carries the latest collections and styles from all of your favourite brands, so you can be sure to find exactly what you're looking for. Shopping with Shades Emporium is 100% secure as they are committed to maintaining the security and privacy of the customer before and after the purchase. Since we  work with authorized vendors the customers can […]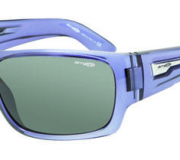 Arnette designer sunglasses had been into making and designing sunglasses based on the customer's specification and taste and the designer is amused in accomplishing such task. Also a reason why the Arnette creative Exchange System (ACES) has been launched to provide clients the freedom to choose their sunglasses parts and frames that will fit their moods and styles. In either changing the shades and colors to improve your facial outlook and fit, ACES was into […]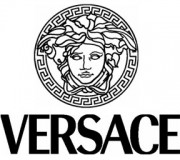 With almost more than three decades of leading and paving way in the eye wear fashion industry, VERSACE will always keep you in style and fashion through its designer eyeglasses. The mythological logo of Medusa head on the hinge will easily catch one's attention that you are on VERSACE. With the glamour it denotes anyone wearing VERSACE designer eyeglasses will always give a hint of elegance and luxury to anyone who will see it.