Browsing articles in "Celebrities"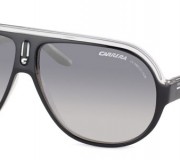 CARRERA was founded in 1956 in Austria by Wilhelm Anger as the sports eyewear maker Wilhelm Anger Werker inspired by the Carrera Panamericana auto race. Twenty years later, they changed their name to Optyl International and devoted themselves to make motorcycle goggles and ski masks. In 1974, the company was renamed CARRERA International and established a headquarters in Traun, Austria, and went to partner with automobile designer Ferdinand Alexander to develop the sunglass collection CARRERA […]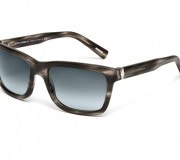 Square framed sunglasses are characterized by angular frames that are equally wide and tall. Square-framed sunglasses are ideal for people with round, oblong, or oval faces. These sunglasses are popular for both men and women, round frames are best suited to gents with strong jaw lines, as circular lenses tend to have a softening effect. large square-framed sunglasses ruled the dance floor. Soft curvy styles will reduce the angles of your face and give you […]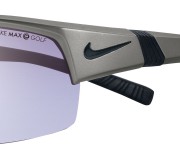 Nike eyewear has evolved from original designs but affected a complete change in athletic sunglasses made of polycarbonate lenses design to resists and prevent scratches on the lens by using high quality optical coatings. Nike Max Transitions Sunglasses has providing photochromic technology, Nike nad Transitions Optical have teamed up to create a remarkable lens. Nike Max Optics delivers an advanced high-precision solution to the world of sport, this lens adapts to different athletic environments and changing […]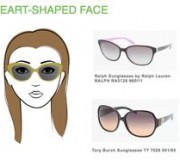 Choosing The Right Frame and Color           The appropriate size for sunglasses and eyeglass frames should be proportionate with the face size, which means that smaller eyeglasses frames and sunglasses are the best for smaller faces while larger eyewear look better on larger faces. The frame shape should contrast the shape of the face (rectangle frame with a round face). These tips are not rules, but they can assist you in choosing […]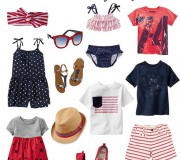 The epic star-spangled holiday is upon us, guys 'n' gals! In less than 24 hours, everyone in the beloved U. S. of A. will be bleeding red, white and blue, as they partake in the country's favorite pastimes for July 4th. Whether you're hitting up a fun-loving outdoor barbecue, taking a sunshine-filled vacay or frolicking around an American-obsessed festival, you're gonna need patriotic-themed garb, not to mention specs and shades, to rock during your Independence […]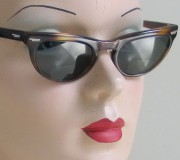 Ultraviolet radiation is present in sunlight. The Sun Rays can cause serious damage to your eyes, so it's important to protect them. UV rays can damage your skin, but also harm for your eyes. The Sunglasses should block 100 percent of Ultraviolet Rays and also absorb most HEV rays. Frames with a close-fitting wraparound style provide the best protech because they limit how much stray sunlight reaches your eyes from above and beyond the periphery […]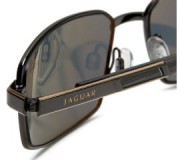 The Jaguar sunglasses are specifically intended and dynamically searched for the "executive man". Jaguar is geared towards designing off sizes and athletic models sunglasses ideal for junior executives of both sexes. Each design reveals a variety of amiable colors shape, elegance and durability. Made of metal frames with titanium and logo, these collections are tested for comfort; wear with polarized lenses s for comfort. A Jaguar's designers pride.
Christian Dior sunglasses lines were updated to grasp the new innovative style in eyeglasses collection. It manifests high caliber eyeglasses designs with frame fronts exhibiting a plain a plain metal and assorted frames. The company pledge to cater to the costumers the cream of the produce in the most ideal prices ever that the management can offer. Sort he company's displays and identify the most gorgeous Christian Dior sunglasses attainable at the most reasonable cost. […]
Your optical prescription is an important document that helps lab technicians understand how to make and size your eyeglasses and sunglasses so that your vision is properly corrected. However, since it's used by technicians, it's full of technical jargon and abbreviations. If you're struggling to understand your prescription, the following is an explanation of the most common terms found on an optical prescription. First, the most common question people ask is: AM I NEAR-SIGHTED OR […]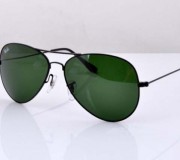 Do you believe that choosing the suitable set of shades is easy? Well, no it is not. There are lots of points that you need to take into account before you pick up your new set of shades. Check out the selling price, the level of Ultra violet coverage, the shape of your face, and also the recent style. When you are looking for a brand new pair, those are some of the elements which […]