Browsing articles in "Celebrities"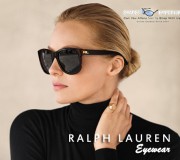 Ralph Lauren Sunglasses offers excellent quality that not only shows elegant style but also affluent success. With Ralph Lauren's wide array of stylish designs and quality product it will not only shows ones good taste but as well as fashion forward thinkers character to never look dull or boring. Having Ralph Lauren's Sunglasses is not only an experience but also a statement. For nearly 50 years, Ralph Lauren has been creating sophisticated, timeless styles. Ralph […]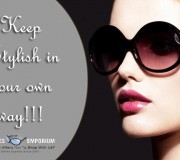 Women with classic personal style know the secret to always looking good, regardless of what the trends happen to be that season. If there's one thing that everyone knows, it's that everyone looks better in a pair of sunglasses, even when it's raining… or when it's dark.  Follow their lead and never take yours off— Just make sure you find the right pair for your face. If you've got a round jaw, option for a square […]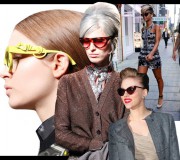 Cat eye glasses are a shape of women's and sometimes men's eyewear. They have an up sweep at the outer edges where the arms (typically referred to as temples) join the frame front. Why We Love Cat-Eye Sunglasses? "Everything in fashion goes in cycles."Cat-eye sunglasses originate from glasses of the same name. A popular trend in the '50s and '60s, they are associated with glamorous vintage fashion.  The cat eye shape has been making a comeback in […]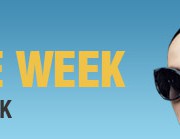 "Use Our Sunglasses as Multipurpose..!!" Sunglasses not only protect us from the harsh rays of the sun, but can also affect our mood and well-being, a new study says. It has a lot to do with the negative effects of frowning. Sunglasses are an accessory prevalent across all ages, races, and regions of the country. Celebrities often draw sarcastic comments for their tendency to wear their shades indoors. Why do Celebrities wear Sunglasses even when it's not […]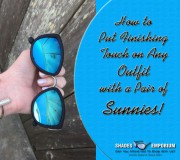 Are you in the market for a new pair of designer sunglasses this winter? If you are looking for designer sunglasses but are unsure which brand name is right for you. Now you can finally have the brand-name "Shades" that complete your image, without paying high retail prices, and without spending hour's online searching site after site. That's because we've designed an online store where you can find all the authentic, brand name shades you […]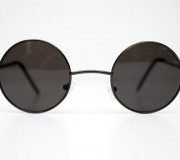 Sunglasses are a form of protective eyewear designed primarily to prevent bright sunlight and high-energy visible light from damaging or discomforting the eyes. They can sometimes also function as a visual aid, as variously termed spectacles or glasses exist, featuring lenses that are colored, polarized or darkened. In the early 20th century they were also known as sun cheaters (cheaters being an American slang term for glasses). "Teashades" Teashades (sometimes also called "John Lennon glasses", […]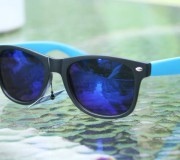 These ones got their name from the movie 'Terminator' because Arnold wore them then. Some also called them Aviators but these have more of a boxed frame unlike Aviators. The first time I watched the Terminator there were a couple of things that struck fear into my heart. The first was the line delivered by Kyle Reese… "It can't be bargained with. It can't be reasoned with. It doesn't feel pity, or remorse, or […]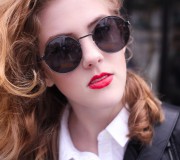 While Wayfarer lenses and Aviators never really went out of style, undoubtedly this was the summer that rounded frames came back in full force. Co-signed in the '60s by rockers like John Lennon, you can currently find similar frames on the faces of the A$AP Mob. Believe it or not, more sunglasses get sold in the wintertime than summer. Maybe because of how annoying it is when sunlight reflects off snow. Some famous brand's round […]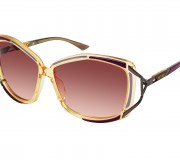 Missoni sunglasses are so many and besides of its latest model eyewear, missoni design are advance compared to the generally accepted designs of these days exquisite Missoni is well known for its diversified colors and patters in its design to suits the liked necessity of the client. Smooth and elaborate, this latest and contemporary eyewear of Italy is judges by their wearer. Dark and fashionably protect your eyes from harmfull ultra bright violet rays.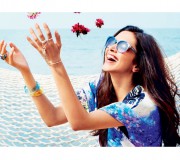 Vogue eyewear are eminent. Young generation of Vogue sunglasses patrons, prefer vague frames in the first place. Vogue frames cater to its clients all the essence, comfort, convenience and eye protection that a Vogue eye wear can bring to them. These Vogue's qualities are helpful agents in uplifting the personalities and esteem of different cultural groups of people. At present Vogue fashionable eye wears has made sense and are popularized both by the general public […]